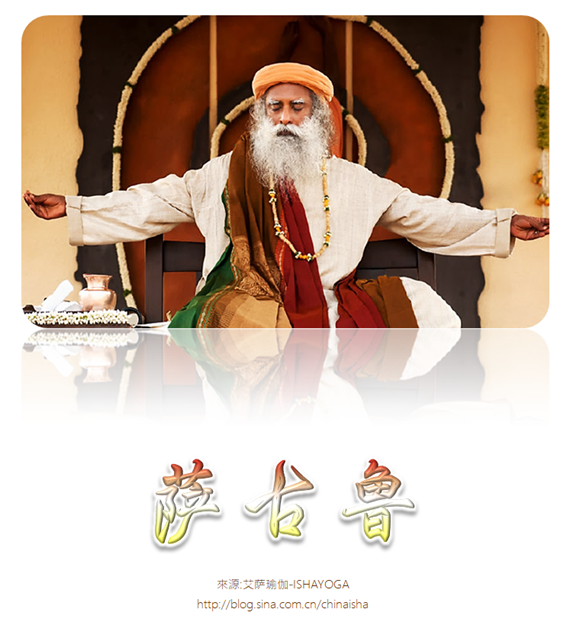 On this Spot, Sadhguru addresses a question with far-reaching consequences in life – to marry or not to marry? And what are the fundamentals of a successful marriage? Read on to find out. Also on this Spot, Sadhguru's new poem "Shadowless."
萨古鲁提出了一个在生活中影响深远的问题:结婚还是不结婚?什么是成功婚姻的基本要素?
Sadhguru: One of the questions that I am asked frequently is how to choose the right person for companionship and marriage. Trying to find the perfect partner is expecting the impossible. One reason why marriage can be tumultuous is because you have to share so many things in this relationship. The issue is neither marriage, nor is it about a man and a woman, husband and wife. In any situation where you are forced to share a lot with other people, you will face similar problems.
萨古鲁:我经常被问到的问题之一是如何选择一个合适的人作为伴侣。试图找到完美伴侣,是在期待不可能之事。婚姻中之所以会充满争吵,是因为人们在这段关系中要分享很多东西。问题既不在于婚姻,也不在于男人或女人、丈夫和妻子。你在任何被迫需要和其他人分享很多东西的情景中,都会面临类似的问题。
Trying to find the perfect partner is expecting the impossible.
试图找到完美伴侣,是在期待不可能之事。
In a marriage or cohabitation, you usually have to share the same space, the same everything. Consequently, every day, you are treading on each other's toes in one way or the other. In other relationships, if someone is overstepping the boundaries, you can create a distance. Here, you do not have a choice. The greater the overlap, the greater the possibility of friction.
在婚姻或者同居生活中,你总是需要共享同一个空间等等。所以,每天,你们都在这事那事上"互相踩脚"。在其它的关系中,如果某个人越界了,你可以再拉开一段距离。但是在婚姻关系中,你没有选择。重合的地方越多,摩擦的可能性就越大。
There are many couples who are living beautifully together, who are profoundly in love, and who are fantastic companions to each other. At the same time, this relationship can assume the ugliest forms. One contributing factor is that generally, no one gets to know the ugly things that are happening behind closed doors. If someone on the street steps on your feet, you will react in a different way, because everyone is watching. But in this relationship, no one is watching, so anything can happen.What is needed to make a marriage successful is not the perfect person – there is no perfect person on the planet. What you need is absolute integrity. Whether someone is watching or not, you should act in the same way. Who you are should not change depending upon where and with whom you are. Once you have established your way of being, interacting with another person can be a joy. Another aspect is that if you try to extract something out of each other, and you or the other person does not get what he or she wants, there will be constant conflict.
有很多伴侣很美妙地生活在一起,彼此深爱,互为极好的伴侣。同时,这段关系也有面目狰狞的时刻。一个助长因素是,外人永远不知道门后的"家丑"。如果有人在街上踩了你的脚,你的反应会不同,因为大家都在看着。但是在婚姻关系中,没有外人在看,所以任何事情都可能发生。婚姻成功的关键不在于找到什么完美对象:这个星球上也没有完美的人。你所需要的是全然的诚实。不管有没有人在看,你都应该一样。无论你在哪里或你与什么人在一起,你的为人都不应该改变。一旦你树立好自己存在的方式,与他人的互动就可以充满着快乐。另一方面,如果彼此之间想要索取,只要你们之中有一个人没得到自己想得到的,那么矛盾就会一直发生。
What you need is absolute integrity.
你所需要的是全然的诚实。