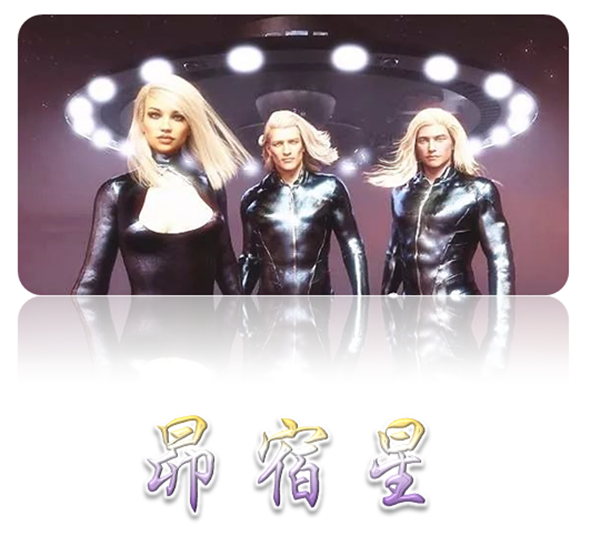 2020-04-19
A message of hope and love for the starseeds of earth that comes directly from the pleiadians.
直接来自昴宿星人对地球星际种子希望和爱的信息。
Begin transmission...
开始传送..。
Great ones,
伟大的一们,
The great awakening has moved into high gear as operation freedom earth sweeps across the planet!
随着自由行动席卷全球,大觉醒已进入高速状态!
An incredible evolution of consciousness has occurred on planet earth over the last 30 earth days as the forces of light continue to dismantle all old 3d paradigms,and replace them with new,harmonious 5d-earth systems that are much more beneficial to sentient human life!
在过去的30个地球日里,意识在地球上发生了一次令人难以置信的进化,光明势力继续拆除所有旧的3d模式,并用新的和谐的5d地球系统取代它们,这些系统对有知觉的人类生命更加有益!
Everything in this world is changing in a profound and positive way and a new era of light has finally dawned for humankind!
这个世界上的一切都在以一种深刻而积极的方式改变着,人类终于迎来了一个光明的新时代!
The starseed collective of earth is leading the way in this great planetary awakening and are sending the blinding light of higher awareness and truth into every dark corner of the earth matrix!
地球的星际种子正在这个伟大的行星觉醒的道路上引导着,并且正在向地球矩阵的每一个黑暗角落发送更高觉知和真相的炫目光芒!
The recent global mass starseed meditation had an enormous impact on consciousness levels on the surface and because of this,humanity is much more aware now and they are finally ready to fully wake up!
最近的全球大众星种冥想对表面的意识水平产生了巨大的影响,正因为如此,人类现在更有意识了,他们终于准备好完全醒来了!
A new improved positive gamma timeline was created several earth days ago as a direct result of that mass meditation and efforts are underway as we speak to coordinate an even more powerful upcoming global mass meditation!This will be announced in the coming few days!
一个新的改进的正伽马时间线在几天前被创造出来,作为大规模冥想和努力正在进行的直接结果,正如我们所说的,协调一个更加强大的即将到来的全球大规模冥想!这将在未来几天内公布!
As we move forward towards the grand event 2020 culmination and the long awaited beginning of the new age of aquarius,things are well underway in the greatest planetary freedom operation that humanity has ever witnessed!
当我们朝着2020年的大事件和水瓶座新时代期待已久的开始前进时,在人类所见证的最伟大的行星自由行动中,一切都在顺利进行中!
Benevolent light forces have been arriving in earth's solar system in great armadas and in mass numbers over the last few earth days to witness the grand event 2020 culmination and the spectacular liberation of planet earth!
在过去的几个地球日里,仁慈的光明势力已经大批地到达了地球的太阳系,见证了2020年的大事件和地球的壮观解放!
The earth alliance reports that thousands of sightings of these galactic armadas have been reported and more and more photos and videos are being posted on social media showing these incredible light ships moving into earth's solar system!
地球联盟报告说,已经有成千上万的关于这些银河舰队的报告,越来越多的照片和视频被发布在社交媒体上,显示这些令人难以置信的光船正在进入地球的太阳系!
The earth alliance received a recent light forces data stream which indicates that full disclosure of and first contact with our galactic family is now imminent!
地球联盟收到了最近的光力数据流,这表明完全的大揭露和与我们银河家族的第一次接触已经迫在眉睫!
As the latest federation armada was detected arriving in earth's atmosphere yesterday,energy levels all around the globe started rising as powerful,40-hertz,5d,gamma light beams permeated earth's atmosphere between the hours of 12-8am est yesterday morning!
随着最新的联邦舰队于昨天抵达地球大气层,地球周围的能量水平开始上升,在昨天早上东部时间12点到8点之间,强大的40赫兹、5d、伽马光束渗透到地球大气层!